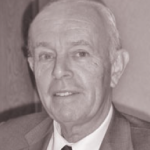 Jim Trotter
Chairman
I am Jim Trotter Managing Director of B&D Clays & Chemicals Limited and Paragon Warehousing.
We are a small company employing 6 people and have been on the estate for 27 years.  We are involved in importing and distributing mineral absorbents for oil absorbent and cat litter but also storage and warehousing of pallets of material for a variety of clients where they have space problems.
We have one of the bigger premises on the estate and currently rent out parts of our site to 18 tenants.
I have been involved in maintaining and improving  the appearance and security of the industrial estate with Mitcham Industrial Partnership, Willow Action Group and latterly The Business Improvement District.
My activities have included supporting the planting of a quantity of willow trees, upgrading all of the street lighting, installation of security CCTV onto the estate and more recently pressurising the various bodies involved to open up the Willow Lane bridge, introducing the new signage / "Way Finding" scheme on the estate and upgrading and increasing the security camera coverage
For my sins I was recently appointed Chairman of the B.I.D. and hope to be able to continue to improve and maintain the activities of the board in enhancing the estate and its appearance and security for everyone.